Infra Gravity Waves: GeoNet Sites
Introduction
On this webpage we present the infra gravity waves that have occurred on the GeoNet tsunami gauge network over the last couple of days.
The data for each of the 18 sites are downloaded from the GeoNet site at 12:10 NZST every day, then processed using routine wave analysis methods.
From time to time there are gaps in the data. There's nothing we can do about this. Blame GeoNet.
Infra gravity (IG) waves are long waves with periods between 25 and 120 s.
They are generated in the process of large swell waves breaking on adjacent beaches.
Often they are correlated with the tide, being up to twice as high at high tide than at low tide.
They are difficult to detect, and usually they are so small they cannot be felt, and thus are of no consequence to people swimming or surfing.
However, for ports they are problematic because they cause ships to surge at berth, breaking mooring lines and endangering people, other ships, and infrastructure.
Breakwaters are effective at reducing or eliminating swell, but not IG waves, which pass through them unabated.
In many cases the only way for a port to avoid damage when IG waves are present is to send the ships out to sea until the IG waves pass. They usually last for only a few hours, up to a day.
The results for each site in the GeoNet network can be accessed by clicking on the stations in the map below.
We acknowledge the New Zealand GeoNet project and its sponsors Earthquake Commission (EQC), GNS Science, and Land Information New Zealand (LINZ).
Infra Gravity Waves at Individual Sites
To retrieve details of the infra gravity waves at a particular station, click on the name in the map below or scroll down: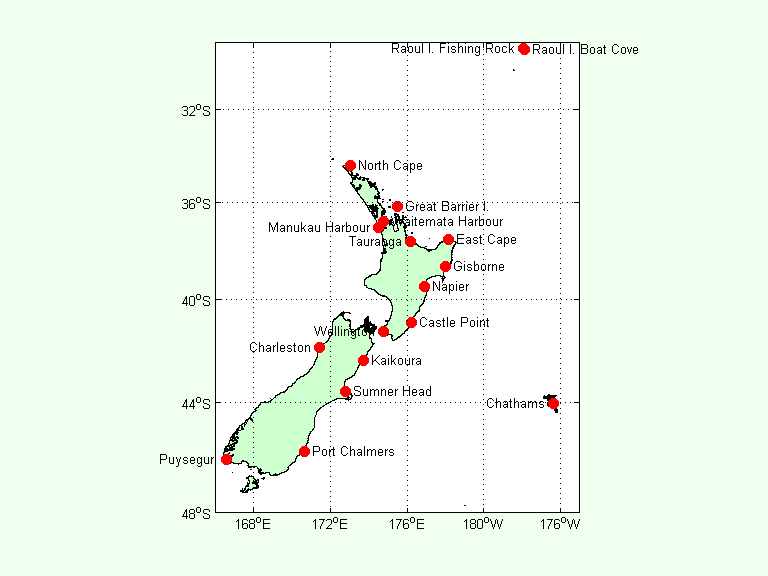 Raoul Island: Fishing Reserve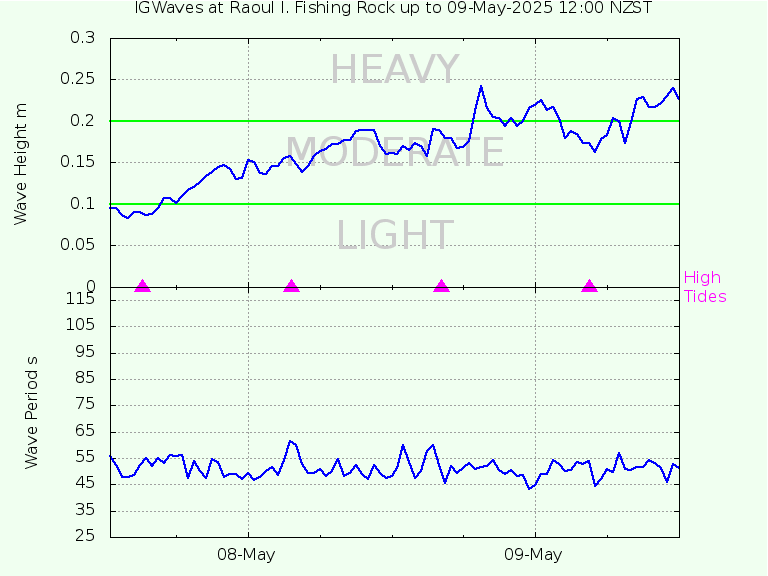 Raoul Island: Boat Cove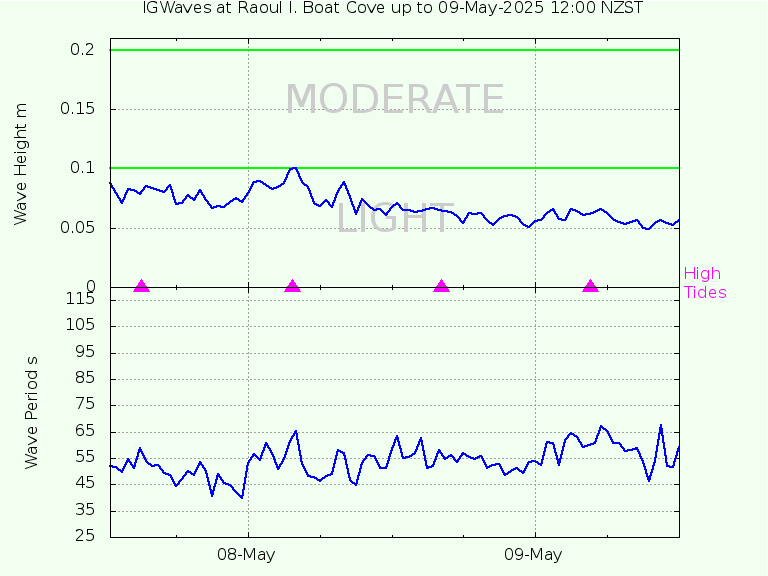 North Cape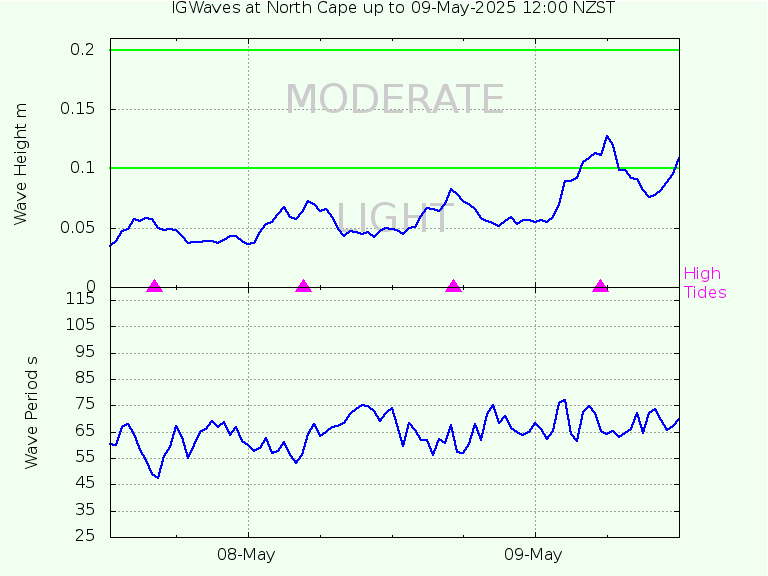 Great Barrier Island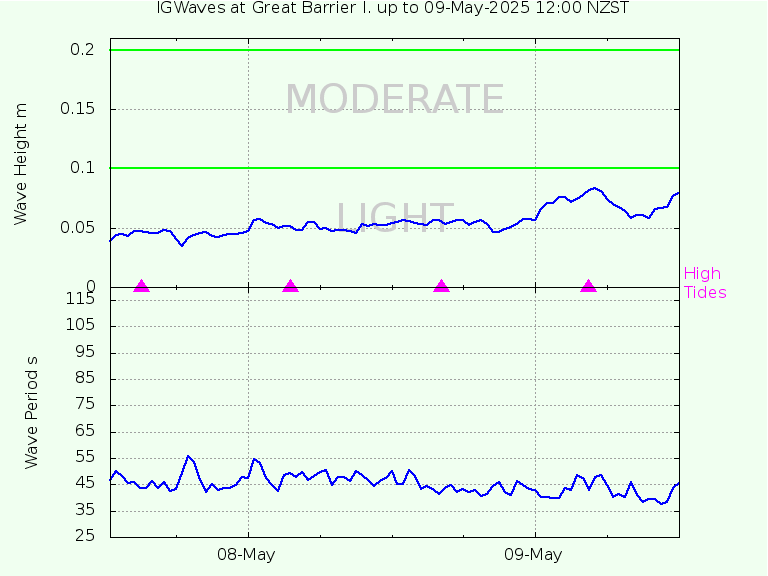 Waitemata Harbour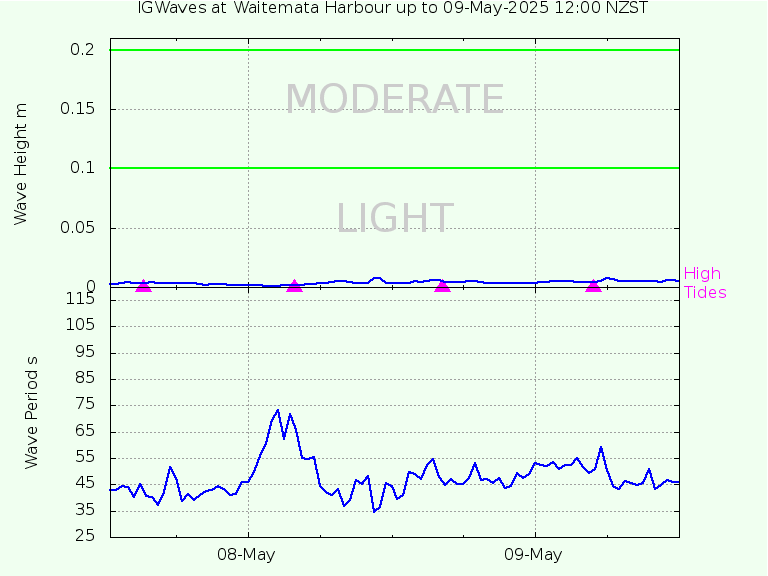 Tauranga Harbour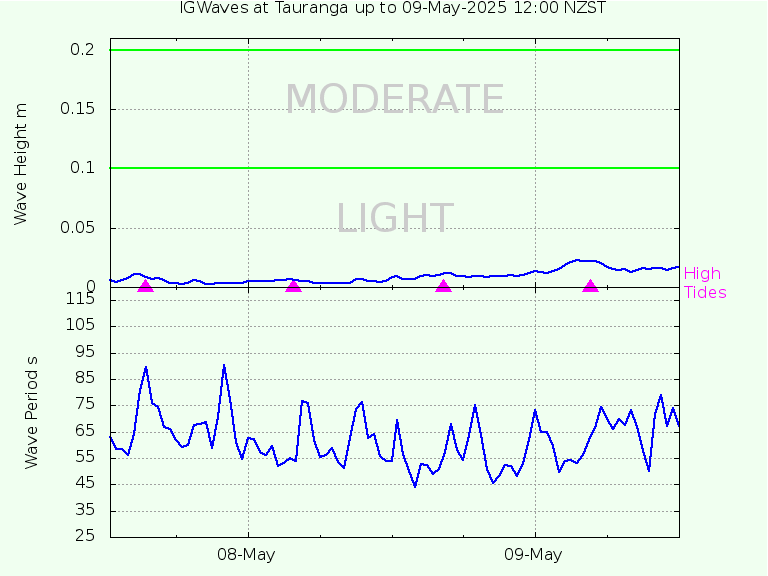 East Cape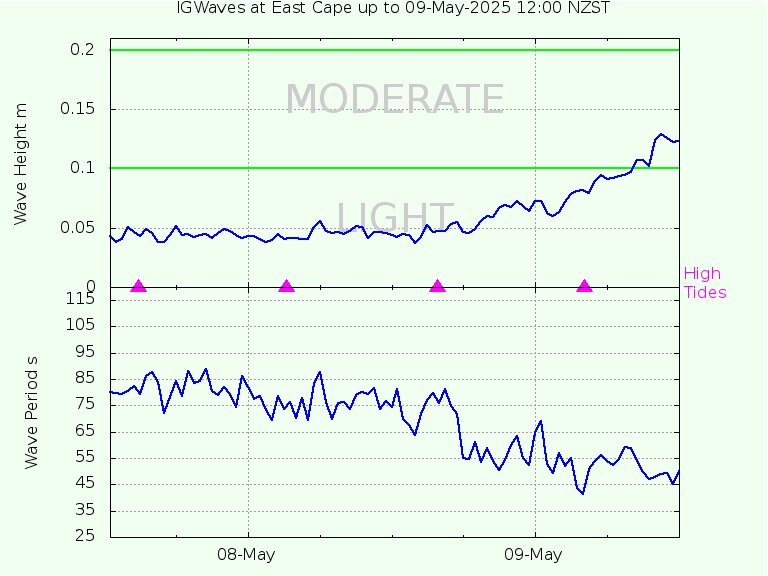 Gisborne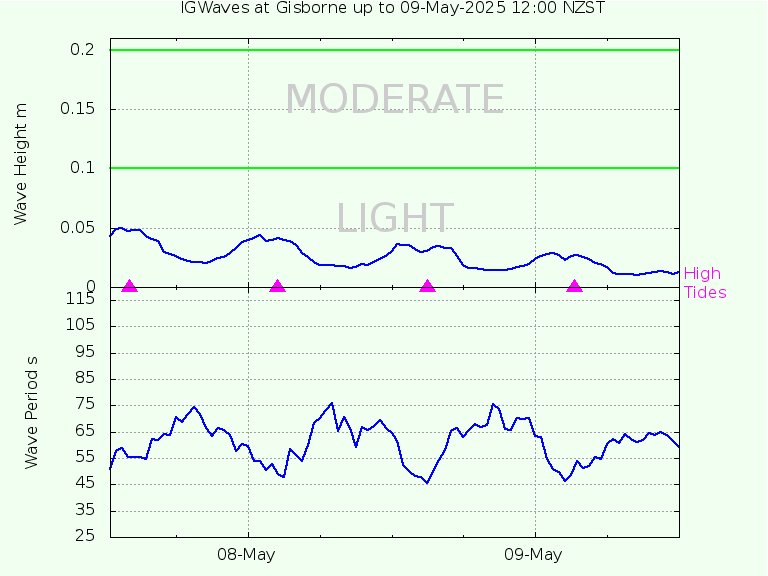 Napier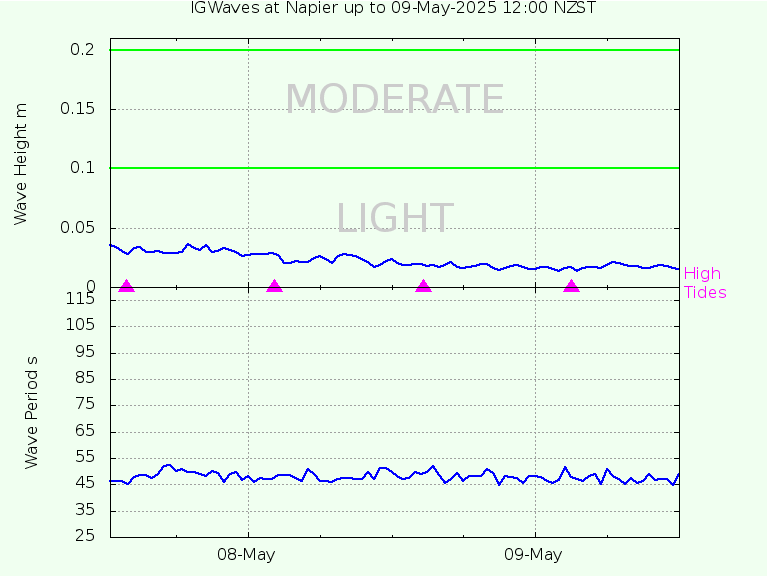 Chatham Island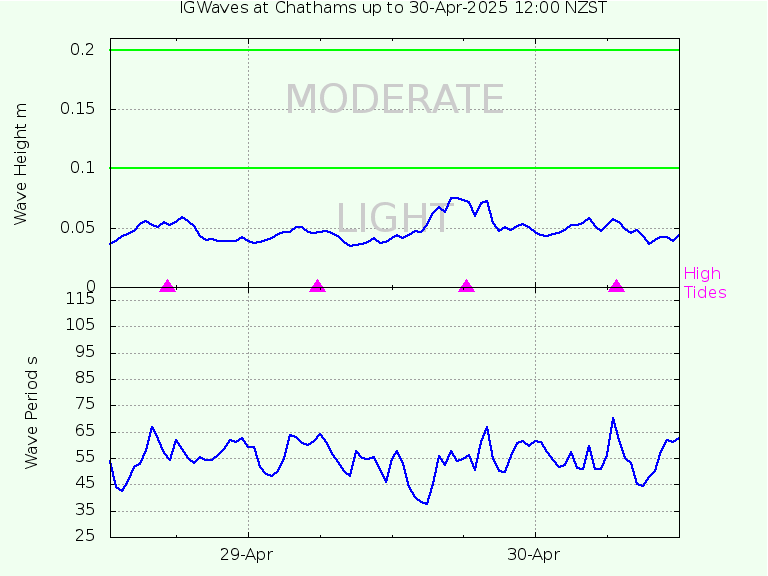 Castle Point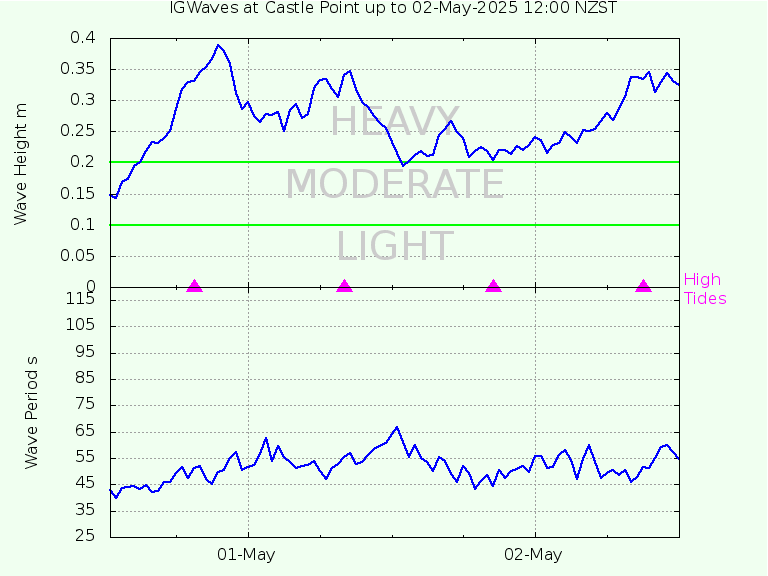 Wellington Harbour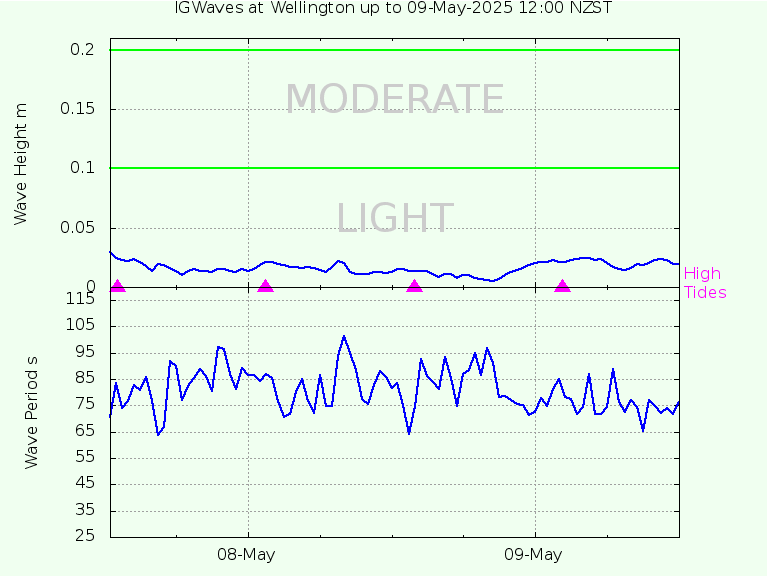 Kaikoura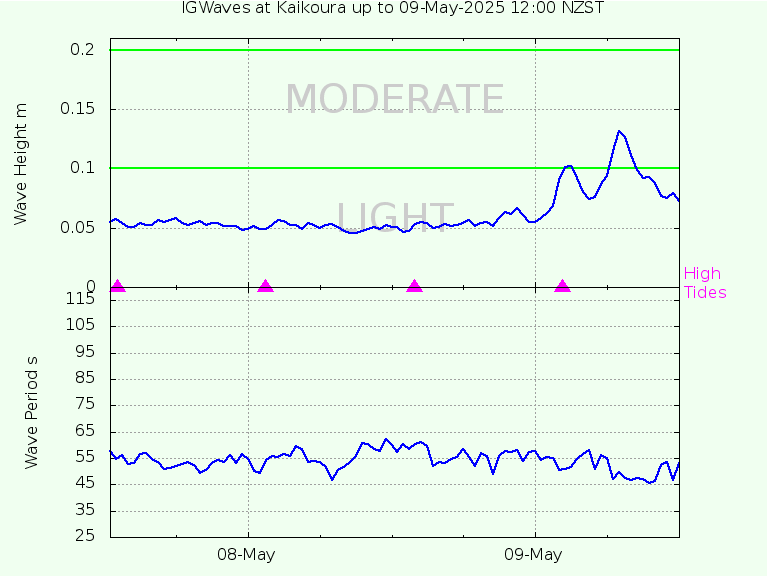 Sumner Head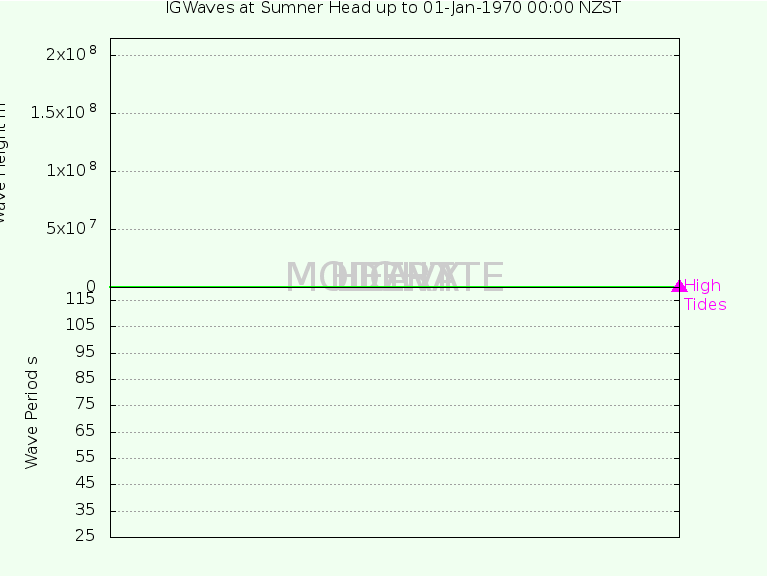 Port Chalmers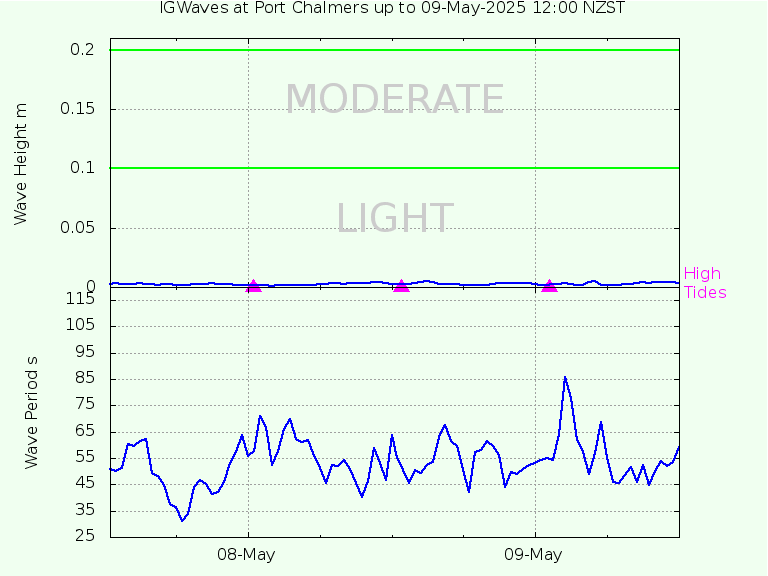 Puysegur Point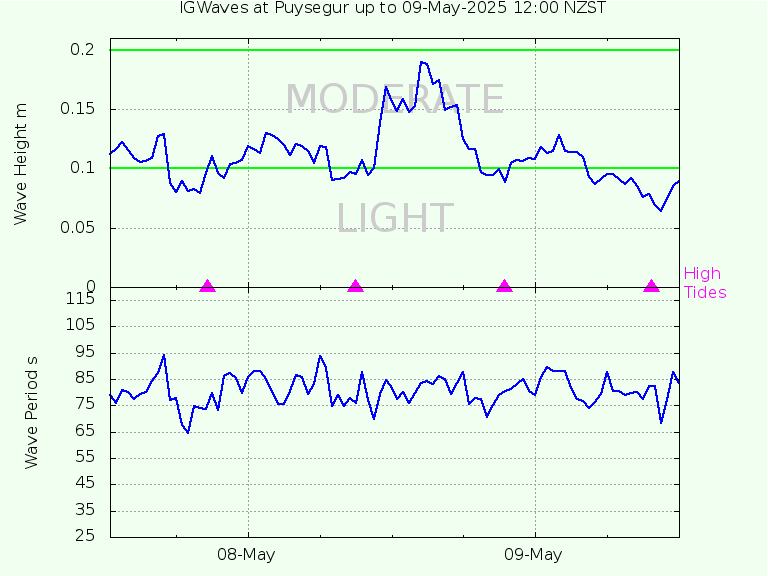 Charleston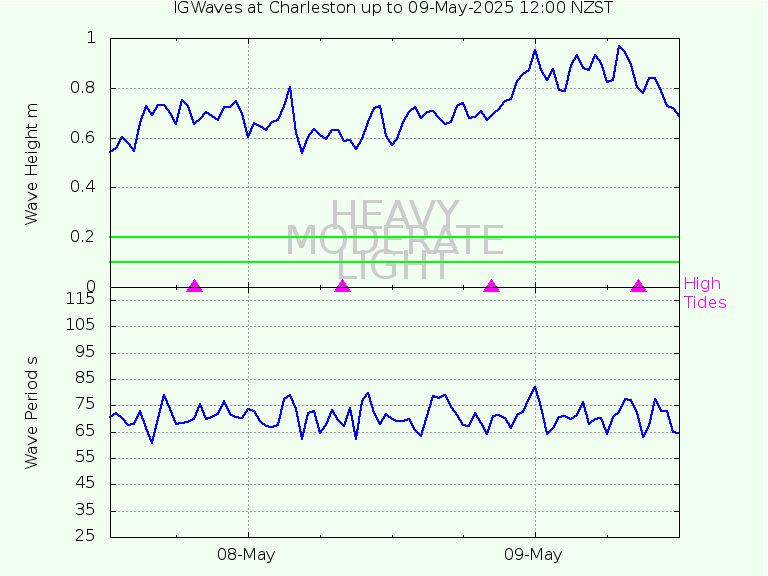 Manakau Harbour Entrance